Cheapest Children Playhouse Plans!
Yes, for as low as $2.99 you can get some of this children playhouse plans. You will recive PDF files for each children playhouse plans you purchase. No other fees and we assure you good quality and step by step children playhouse plans at very affordable price. Visit our STORE now!
Children Playhouse Plans at very Affordable price!
We had more interesting products. If your are looking for a House Plans, Cabin Plans, Garage Plans, and Barn Plans of your choice. Just type on the search box. Thank you!


Why Would We Make Such A Crazy Children Playhouse Plans Offer!

Let me introduce myself, my name is John Davidson and I have been designing residential architecture projects for over 25 years. I draw homes, cabins, garages and all types of residential structures. I have drawn 545 homes in the last 10 years and just over the last 3 years I have drawn over 400 garage plans for contractors and people like you that I have met through the internet. All of these have been what is called custom plans that are designed specifically for your needs. I charge a great deal for this custom service and still offer this service if you need a set of custom plans. A small set of house plans will start at around $900 and a larger home will costs as much as $5000. Garage plans are less expensive but a basic 24′ x 24′ garage plan will cost around $250 and larger garages can cost as much as $500 to have drawn.

But if you are like most people and just need a set of plans to build your garage and can find one of our stock plans that will work for your needs. We have developed a great package for you. 50 complete blueprint construction drawing sets for a fraction of their individual price. Read more…

Custom residential architectural blueprints and plans. We have over 25 years of experience and have drawn over 500 homes, garages, barns and cabins. We work by the hour or by the square foot. let us…

Brought to you by
"Playhouse Plans Step by Step Instructions"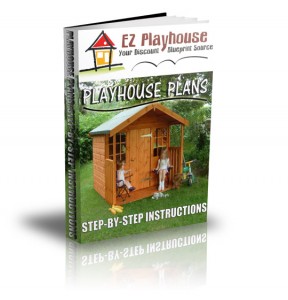 10 Complete Playhouse Plans for reg $29.99 Limited Sale $9.99 with free 64 page e-book
$9.99